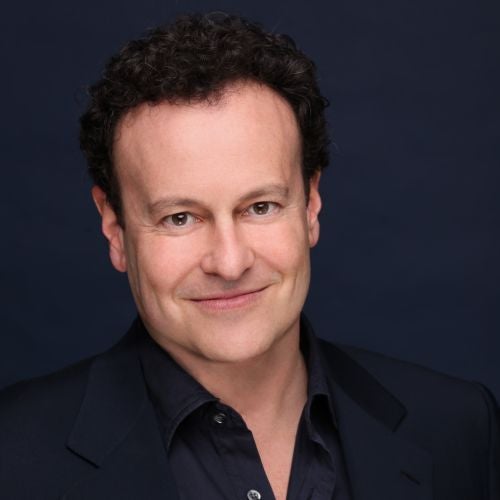 Inquire below to book Mitchell Hurwitz
Creator & Executive Producer, "Arrested Development"
Mitchell Hurwitz: Biography at a Glance
Creator and executive producer of the TV series "Arrested Development," which aired on Fox for three seasons and returned in 2013 on Netflix
"Arrested Development" has received 18 Emmy nominations and was ranked No. 16 on the Writers Guild of America's list of "101 Best Written TV Series"
Credits include "Sit Down, Shut Up," "The Ellen DeGeneres Show" and "The Golden Girls"
Creator & Executive Producer, "Arrested Development"
Mitch Hurwitz is an Emmy, TCA and WGA Award-winning writer and producer best known as the creator and executive producer of the iconic comedy series Arrested Development. The multiple Emmy Award-winning series aired for three seasons on Fox and after seven years off the air returned for a fourth season on Netflix. Receiving 18 total Emmy nominations in its initial run, the WGA named Arrested Development #16 on its list of "101 Best Written TV Series."
Picked by Ron Howard to create a sitcom about a rich dysfunctional family, Hurwitz's script eventually turned into Arrested Development. Fox added the show to its schedule in May of 2003 and premiered to stunning reviews from television critics around the country. In July 2004, the show was nominated for seven Primetime Emmy Awards and won five, including Outstanding Comedy Series, Outstanding Directing in a Comedy Series and Outstanding Writing in a Comedy Series.
Prior to his work on Arrested Development, Hurwitz co-ran Tantamount Pictures - a production pod under Sony Pictures Television, where he both executive produced several shows and created others including Running Wilde with Will Arnett and Sit Down, Shut Up for Fox. Prior to that he co-created The Ellen Show and created the NBC comedy Everything's Relative.
Hurwitz began his career at the prodigious comedy production company Witt Thomas Harris, first as a development executive, and later went on to write and produce for the Golden Girls.
Hurwitz is married to actress Mary Jo Keenen. They have two daughters: May Asami, born in 2000, and Phoebe Hitomi born in 2002. The name of Arrested Development character 'Maeby' was the result of combining the names of Hurwitz's daughters. He currently lives in Los Angeles.
"Mitch was fantastic. The event was a packed house and he stayed and talked to everyone. What a total doll."

Drexel University
"Mitch was wonderful!"

Connecticut Forum
To book a speaker, or for more information, call 424-288-2898, or send us a message using the form below.