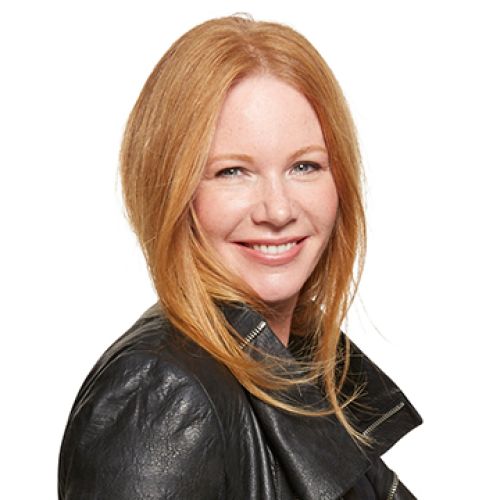 Inquire below to book
Elizabeth Cutler
Co-Founder, LifeShop & Co-Founder, SoulCycle
At a Glance
Elizabeth Cutler

: Biography at a Glance
Elizabeth Cutler reinvented boutique fitness as co-founder of the indoor-cycling brand SoulCycle
Grew SoulCycle to 60 studios as CEO and Chief Creative Officer before departing in 2016
Co-founded LifeShop, an umbrella company focused on advising, investing and incubating new ideas rooted in community and emotional intelligence
Honored as one of Goldman Sachs' 100 builders and innovators in 2013 and 2014
Member of ELLE magazine's The Agenda, a board of 43 female powerhouses who are joining forces to improve the lives of women
Biography
Elizabeth Cutler is an entrepreneur best known for co-creating the fitness phenomenon, SoulCycle. Cutler served as Co-CEO at SoulCycle from 2006 to 2015 before becoming Co-Chief Creative Officer in 2015.
Cutler and her partner Julie Rice started SoulCycle in 2006 in the rear lobby of an upper West Side dance studio found on Craigslist. Cutler and Rice grew the company to 60 studios as founders, CEO's, and Creative Officers before departing in 2016.
After a 10-year sprint with SoulCycle, Elizabeth Cutler now works with various founders in the capacity of advising, investing and board work through both Life Shop and Dopamine Ventures. On the personal front, Cutler has been tending to the needs of elderly parents and teenage daughters. The family just completed a 6-month sabbatical based in Colorado where the kids beta-tested an online platform for their school, allowing them to travel often, and soak in nature.
She remains engaged in both profit and non-profit enterprises including The Wing, Urban Stems, Universal Standard, WTHN, Crisis Text Line and SHOFCO. The common thread in all of these projects is their inspiration for community and wellness, and to serve as vehicles for human betterment.

Cutler and Rice were honored as one of Goldman Sachs' 100 Builders + Innovators in 2013 and 2014 and SoulCycle was voted one of the World's Top 10 Most Innovative Companies in Fitness of 2013 by Fast Company. Cutler and Rice were contributing editors to The Wall Street Journal's Accelerators column and in 2015, Cutler and Rice were voted one of Fast Company's Most Creative People in Business. In 2015, Cutler and Rice were honored as two of AdWeek's Brand Geniuses.
For speaker-related inquiries, email speakers@caa.com, or send us a message using the form below.