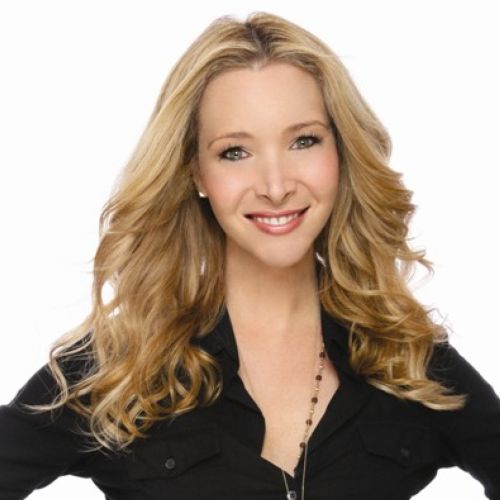 Inquire below to book Lisa Kudrow
Actress
Lisa Kudrow: Biography at a Glance
Known for her Emmy-winning portrayal of Phoebe Buffay in "Friends"
Credits include "Easy A," "Angie Tribeca," "The Unbreakable Kimmy Schmidt," "Scandal," "The Comeback," "Neighbors," "Neighbors 2," "BoJack Horseman" and "Web Therapy"
Has received 10 Emmy nominations and 12 Screen Actors Guild nominations
Actress
Lisa Kudrow is the Emmy Award-winning and Golden Globe-nominated actress widely known for her role as 'Phoebe Buffay' in the hit sitcom, Friends.
From her beginnings as a member of the famous, sketch-comedy troupe The Groundlings to her recent acting roles on the big screen in Easy A, Neighbors and Neighbors 2, Kudrow has defined herself as an internationally recognized women's comedy actress.
As of recent, Kudrow has received critical acclaim for several of her contemporary television productions and roles. In 2012, Kudrow received an Emmy nomination for her web-series Web Therapy that follows a former financial advisor who decides to try her hand at being a therapist through a webcam.
That same year Kudrow was nominated for an Emmy award for her role in the documentary, Who Do You Think You Are, which followed Kudrow's ancestry back to the Holocaust.
Adding to that illustrious list, Kudrow was nominated by both the Critic's Choice and Emmy Awards for her role in the HBO series The Comeback in 2015; totaling 10 Emmy nominations over her career.
Kudrow has also held roles in several other notable movies and shows: Analyze This, Analyze That, Angie Tribeca, the Unbreakable Kimmy Schmidt, Scandal, and P.S. I Love You to name a few amongst the list.
And Kudrow hasn't limited her talents to the world of live-action. She has been featured in a wide variety of animated shows and films; voice-acting in The Simpsons, Hercules, American Dad, the Netflix series: BoJack Horseman and, coming in 2017, the animated film Boss Baby.
To book a speaker, or for more information, call 424-288-2898, or send us a message using the form below.