Using pop culture for social good.
CAA Foundation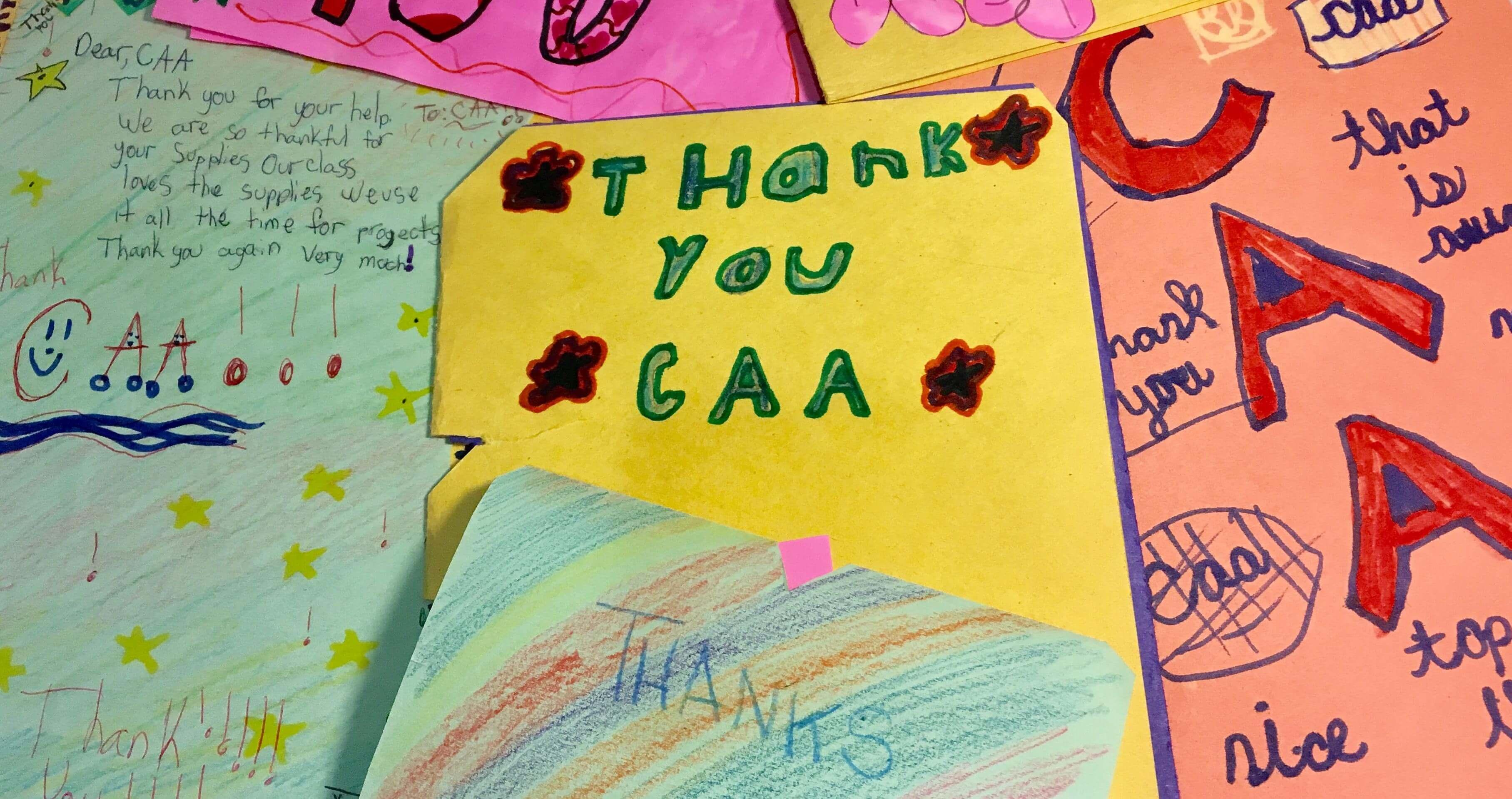 Leading through service.
The CAA Foundation harnesses the power and reach of the entertainment industry to create positive social change by forging strategic partnerships, encouraging volunteerism, granting financial contributions, stimulating public awareness, and providing in-kind donations. Since launching in 1995, the CAA Foundation has become a leader in the entertainment community on education, the environment, and health and social issues.
Employee involvement is at the heart of the Foundation's mission. Over the years, CAA employees have volunteered in schools, helped communities rebuild following natural disasters, served on nonprofit boards and donated generously to service organizations around the world.
Advising clients on philanthropic strategies.
The CAA Foundation works with individual clients across the agency as they contribute their time, talent, and resources to be of service, engage in philanthropy, and improve conditions locally and worldwide.
The Foundation helps clients identify and cultivate nonprofit relationships in cause areas that align with their philanthropic goals and supports them in spokesperson and volunteer roles. Where appropriate, we help create vehicles for clients' causes by providing access to key resources and advising them on starting a nonprofit organization, from navigating legal requirements to helping formulate a focus and a mission. We also advise individual clients with existing foundations on creating partnerships with corporate clients and other organizations, and planning events with impact, as well as introducing clients to key supporters of their cause.
Catalysts for social change.
The CAA Foundation has been at the center of social movements and campaigns for decades, bringing together clients and organizations with fundraising and advocacy in a timely way.
Convening for Climate
In 2005, we hosted former Vice President Al Gore at a curated convening of the entertainment community in our Los Angeles screening room. There, he made a presentation on climate change, which prompted environmentalist attendees Davis Guggenheim and Laurie David to propose an idea for a documentary film, to reach a wider audience. With concerted marketing and educational efforts, An Inconvenient Truth (2006) changed the conversation about our planet and over time became one of the most influential documentaries of all time, with a sequel released in 2017.
American Idol Gives Back
In 2007 and 2008, American Idol was the most watched show on TV when show creator Simon Fuller asked us to architect "Idol Gives Back," a new, charity-themed episode. Using the agency's depth and breadth of resources, we helped Idol achieve what had never been done before by bringing five high-profile clients and charities to the platform and raising over $125 million to help children and young people in extreme poverty in the U.S. and in Africa.
Relief in the Face of Crisis
Immediately following the catastrophic magnitude 7.0 Haitian Earthquake in January 2010, we rallied our clients to participate in a Red Cross Ad Council Campaign, which was shot at our offices, and was launched within two weeks of the disaster. Julia Roberts, Meryl Streep, Morgan Freeman, Reese Witherspoon, Eva Longoria, Tim McGraw and others called for support for Haiti's earthquake victims via text-to-give. The campaign contributed to the nearly $500 million raised for the organization's relief efforts in-country.
Addressing Global Health
When Bill Gates shared that the eradication of polio was his primary mission, the CAA Foundation connected the Bill and Melinda Gates Foundation with our client FC Barcelona, knowing that the powerful reach of this global team could supercharge Gates' goal to end polio. The result was a three-year initiative, beginning in 2011, called "More Than a Goal," which created an opportunity for millions of fans worldwide to play a role in helping people obtain vaccinations and education.
Educating Girls
At our recommendation, in 2013, our client Freida Pinto became an ambassador for Girl Rising, promoting an original documentary film and a global social action campaign for girls' education. Subsequently, she became an Executive Producer of the Indian version of the film and campaign, Girl Rising India. For Girl Rising's 2016 CNN documentary, "We Will Rise: Michelle Obama's Mission to Educate Girls Around the World," we encouraged Meryl Streep to join Freida on camera, and the film quickly became one of CNN's highest-rated documentaries. Most recently, on March 8, 2018 (International Women's Day), David Oyelowo announced his ambassadorship for Girl Rising at an event at our LA offices, in conjunction with his narration of the re-release of the film and his provision of scholarships for girls in Africa.
Powerful Partnerships
Further examples of the CAA Foundation's projects include a partnership with Civic Nation; the creation of Hollywood Stands Up To Cancer and ThinkItUp, in conjunction with the Entertainment Industry Foundation; and content creation with our clients for Bing's Redu education initiative and for TEACH.org.
Helping global communities and nonprofit organizations.
The CAA Foundation helps employees practice regular and frequent community engagement, using the power of pop culture to assist with the practical needs of nonprofit organizations globally.
The CAA Foundation organizes service projects for the agency's employees throughout the year and encourages individuals to create their own volunteer opportunities as well. Whether in communities where CAA has offices or in locations where there is a specific need, service days are an integral part of the employee experience. Emphasis is placed on volunteer work at public school campuses; regional and international organizations that have a need for human capital; and locations that have experienced natural and man-made disaster.
CAA has a long-term partnership with Communities In Schools in Los Angeles and Nashville, and also has long-standing relationships with partner schools in other locations around the world. Career days, beautification projects, STEAM workshops, college essay writing, and mentorship are among the many ways we work with students.
In addition, the Foundation often provides additional monetary and in-kind support for these same schools and for nonprofit organizations with which we work. We host gatherings and special events for teachers, provide meals and other necessary items, including school supplies and musical instruments, for underserved students, and fund special programming in arts, technology, and other areas throughout the year.
Here are just a few of the ways we've helped our communities over the past year:
Creating the next generation of leaders.
The CAA Task Force is an integral part of our culture. Created in 2002, Task Force consists of emerging leaders within the company who spearhead many of our most significant fundraising and community activities. Operating in Los Angeles, New York, Nashville and London, the Task Force contributes volunteer hours and directs financial resources to various causes.
Task Force events provide CAA employees actionable ways to help alleviate some of the most pressing issues facing our communities, while providing opportunities to build and strengthen relationships with one another. Tackling issues from hunger to sustainability, education to children's health, Task Force events include hosting job shadow days, building community gardens, cleaning up public spaces, participating in fundraising events, and reading to elementary school students. The Task Force also organizes annual benefits which raise hundreds of thousands of dollars for public education and energize young professionals around charitable work.